Acoustic Product Development: Working with Customers to Create Custom Solutions
While Blachford Acoustics Group offers a number of stock solutions to reduce noise issues in a wide array of products, where we truly shine is with our custom engineered acoustic solutions. And even though this has been our specialty since day one, we often get asked, "how do you develop custom acoustic solutions?"
The answer is: each custom solution requires customized development, but it's a process that can be boiled down into several key steps.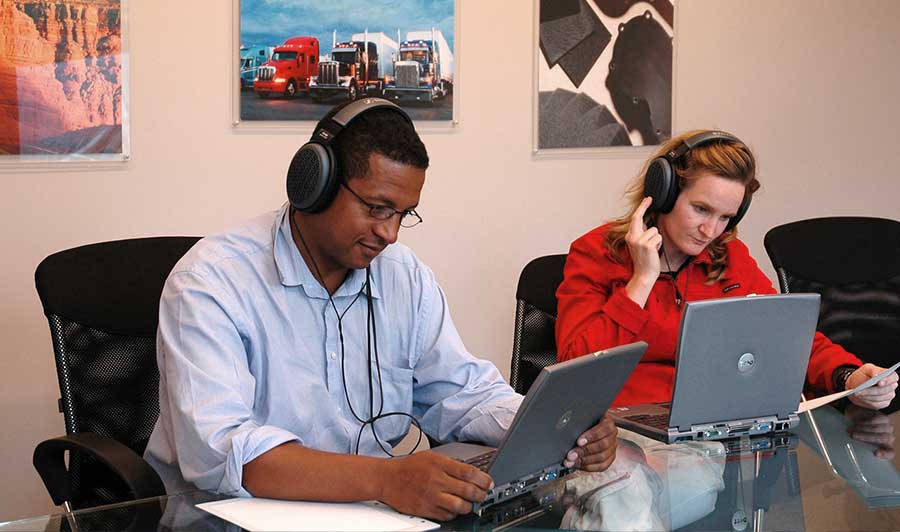 The Interview
Collaboration is the key to creating quality acoustic solutions to solve your noise issues, so all custom solutions begin with a discussion.
Usually hosted in what we call the "Jury Room" at our testing facilities in West Chicago, IL, or at your development facilities, our in-house product development engineers meet face-to-face with your team. During this meeting, we discuss your current issues, your goals for your solution (noise, weight, cost reductions, etc.), product launch deadlines and so on.
With this information, our team creates a detailed acoustic product development plan and begins researching possible solutions.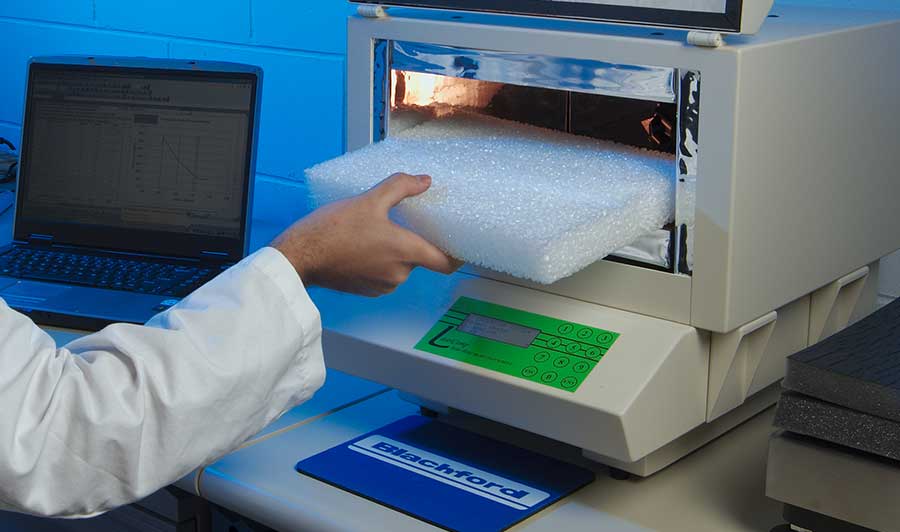 Material Research & Development
This is where the magic happens.
We begin by conducting a detailed analysis of sound transmission loss, sound absorption and vibration damping and developing a sound profile of the specific parts of your products, then map out all problem areas.
With this data, our in-house Ph.D. chemist designs & develops materials & sprays that can be used to solve your issues.
Then, we evaluate the effectiveness of potential solutions.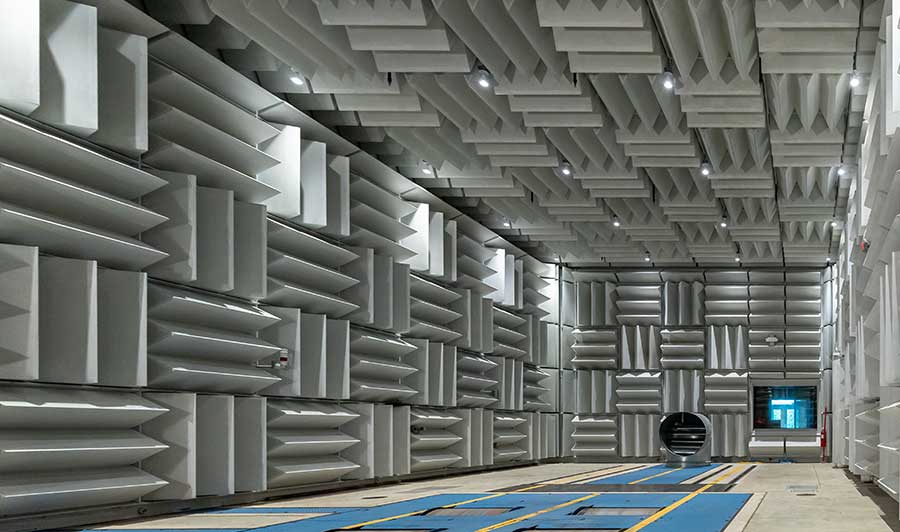 Testing and Validation
How do we know a solution will work for your products? Through our intensive Acoustic Engineer driven intensive product & material testing solutions.
Blachford Acoustics Group is home to the only laboratory specifically designed for testing both smaller vehicles and products, as well as large equipment such as heavy trucks, off-highway machines, buses or motor homes.
In this ANAB accredited ISO/IEC 17025 acoustics testing laboratory, we ensure the custom acoustic solution we have developed meets all noise and sound quality goals as well as other objectives like reducing weight and controlling production costs.
Once validated, we work with you to develop a time-sensitive manufacturing schedule where our experienced fabricators produce your custom heat, noise and vibration reduction solutions in our state-of-the-art manufacturing facilities.
Need a Custom Solution to Solve Your Specific Challenge? Start by contacting us today.